Our Partners
Team work makes the dream work! Here are some of the amazing organizations and people that we've partnered with.
We've partnered with these NGO's that are providing essential social services to our community right here at home.


MLSE Foundation
MLSE Foundation and Penny Appeal Canada announced a three-year partnership that will be dedicated to empowering girls ages 6 to 29 within the community. Through MLSE LaunchPad girls will be given a safe space to engage in quality sport and life skills programming.


Right To Play
Penny Appeal Canada and Right To Play are supporting girls in Karachi, Pakistan through sports based programs at 14 public schools. The #ForHer program empowers girls skill building opportunities and access to financial support.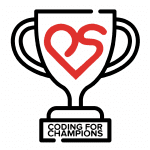 The PS43 Foundation Canada
With Pascal Siakam's foundation, Penny Appeal Canada provided 60 students with laptops and 10 weeks of coding instruction. Students aged 12-14 are learning digital skills that will benefit them in an increasingly technological world.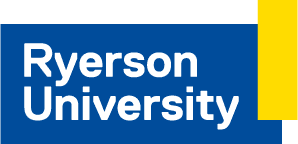 Ryerson University 
At Ryerson University, Penny Appeal Canada is providing scholarships to high achieving students with demonstrated financial need enrolled in the Community Engagement, Leadership and Development certificate, and empowering social ventures with funding to drive positive social change in the community.


Fred Victor Centre
Penny Appeal Canada is supporting women at Fred Victor Women's Bakery with formal bakery training and internships. Vulnerable women engaged in the program will develop skills they can use to generate an income.


Sojourn House
Penny Appeal Canada has supported newcomer and refugee families living at Sojourn House's transitional home and shelter. #TeamOrange volunteers have provided families with restaurant meals, groceries, shopping sprees, and winter care kits. 

Naseeha
Naseeha is an online therapy program in collaboration to provide individuals in need with access to certified professionals who are able to provide mental health support.

Smile
Penny Appeal Canada is providing scholarships to fund respite service, adaptive equipment and/or direct therapy to families in need. Families apply through Smile and receive financial support to procure the therapeutic support they need. 


Sakeenah Homes
Penny Appeal Canada has assisted Sakeenah Homes with the opening of their new transition homes for Muslim women and children and their foster agency. These project support vulnerable Muslim women and children.


ASK Foundation
Penny Appeal Canada and ASK Foundation are providing 200 meals a week to homeless individuals in Ontario and Quebec. #TeamOrange volunteers assemble and distribute meals on a weekly basis to those in need


National Zakat Foundation
Penny Appeal Canada works with the National Zakat Foundation throughout the year to serve zakat eligible families across Canada. With National Zakat Foundation we have provided families with food, gift cards for access to essential resources.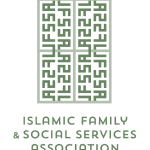 Islamic Family & Social Services Association 
Penny Appeal Canada and IFSSA are providing holistic support that divert Muslims from prison and recidivism beginning with chaplaincy services, mental health and addictions counselling, job readiness/preparedness and anger management.

Nisa Homes
Penny Appeal Canada assisted Nisa Homes with the opening of a new transition home in Ottawa for Muslim women and children fleeing domestic violence, experiencing homelessness, poverty or forced resettlement

DEEN Support Services
Penny Appeal Canada supported newcomers with disabilities in Canada learn English and vital life skills through the drop in day program. This program for individuals with disabilities ensured all community members have access to support services.


OBAT Canada
Penny Appeal Canada supported cataract surgeries to OBAT Canada's Eyesight Restoration Program for Rohingya refugees in Bangladesh. Through this program we supported the health, well being, and livelihood of individuals.
 At Home Grants
Penny Appeal Canada is committed to empowering communities through programs that meet the unique needs of marginalized and racialized individuals. We are currently accepting applications for At Home Grants to support registered charities and not for profits across Canada!
To learn how to apply for a grant, visit our grants page.